Does your candidate have the relevant or indeed essential educational qualifications for the role?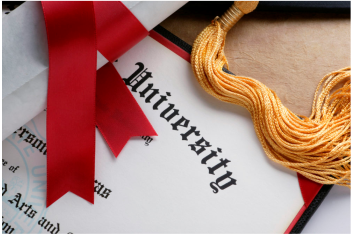 Specific educational qualifications are required for many positions of responsibility, and salary packages are set accordingly. Failing to verify this information can result in having unqualified people in positions in which they are unable to perform or having people remunerated incorrectly. There is an alarming increase in the number of Degree Mills where false degrees and qualifications are readily available.
This search verifies that the candidate has obtained an education qualification from an accredited institute. The dates of attendance, the qualification awarded, and the graduation date are all confirmed in this search. This search is essential for many roles particularly as it will confirm the integrity of the candidate should the information be proven to be false.
Your Trusted Partner
Want to talk background checks or brainstorm about hiring solutions? Need us to just listen? Whatever the reason, we are here to help.
Let's build a hiring solution that works for you!
Whether you're just starting a business or have a robust Human Resource program, we have pre-employment solutions to help any business. From background checks to recruiting to applicant tracking, IMS National WebCheck WebCheck has the tools and expertise to make hiring a safe, qualified staff easy. Send us a message, and let's start Helping You Hire the Best!