Does your candidate have an adverse credit history?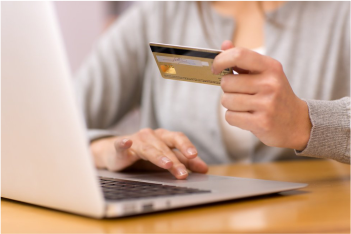 For certain roles, you need a more holistic view of a candidate or company. Credit searches and financial health reports are invaluable to filling in the gaps. Often mandated for candidates with managerial, accounting, financial record, or cheque writing responsibilities, reports reveal unbiased insights into candidates' financial trustworthiness.
You expect the people you employ and companies with whom you engage to be experienced, trustworthy, and reliable, especially when your company's finances are involved. We, too, value those qualities and extend our expertise to serve your needs.
Our credit search reveals details of the candidate's negative credit history that may provide insight into a candidate's sense of financial integrity and financial responsibility and reveal potential risks to your organization.
This search is vital for roles where the applicant will be entrusted with finances and/or assets.
Your Trusted Partner
Want to talk background checks or brainstorm about hiring solutions? Need us to just listen? Whatever the reason, we are here to help.
Let's build a hiring solution that works for you!
Whether you're just starting a business or have a robust Human Resource program, we have pre-employment solutions to help any business. From background checks to recruiting to applicant tracking, IMS National WebCheck WebCheck has the tools and expertise to make hiring a safe, qualified staff easy. Send us a message, and let's start Helping You Hire the Best!